If you're having trouble viewing this email, you can see it online.

MONTHLY NEWS
Each month, the Broadcasters Foundation of America shares stories about the Foundation and news from around the industry. The BFOA provides more than just a hand-up to our broadcasting colleagues - we are a source of inspiration to our grant recipients and supporters. Learn more below.
BFOA Celebrates at the Leadership Breakfast
This year's honorees include Jim Doyle, Steve Lanzano, Rush Limbaugh (posthumously), Debra OConnell, Deborah Parenti, Heidi Raphael, Dan Mason, and Jim Thompson (posthumously). Thanks to our sponsors, the complimentary event brought together more than 250 broadcasting industry members to help celebrate the outstanding and inspiring careers of this year's class.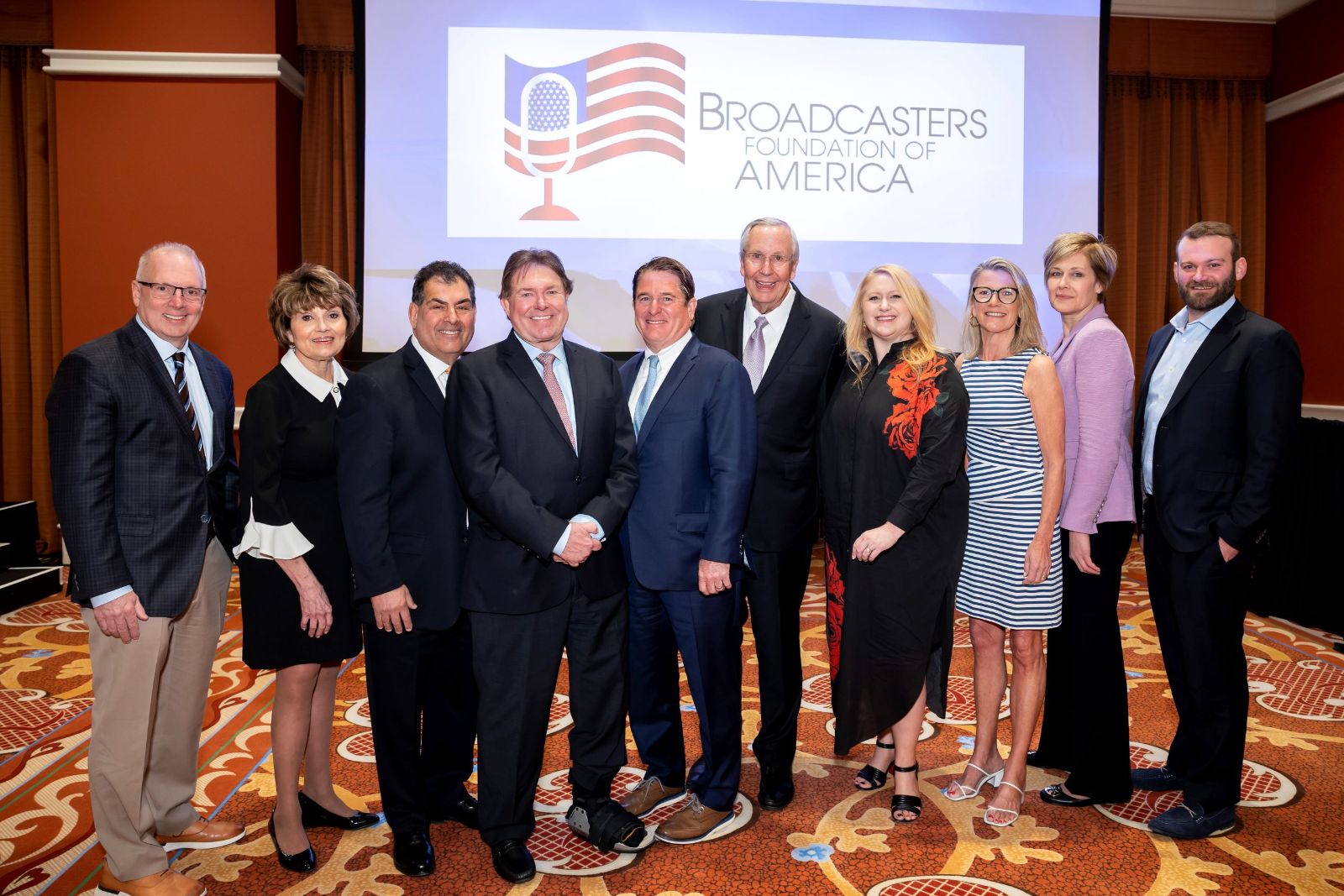 L-R: Steve Lanzano, Deborah Parenti, Scott Herman, Dan Mason, Tim McCarthy, Jim Doyle, Debra OConnell, Cindy Thompson, Heidi Raphael, Jim Thompson. (photo by Exceed Photography)
Women Make an Impact at the NABShow

| | Mentoring & Inspiring Women in Radio held the 16th annual Lipstick and Lobster dinner. As well as managing several mentoring programs, the MIWs underwrite scholarships and create multiple paths of recognition for women in management, on-air and in programming. Learn more. |
| --- | --- |
| | The Alliance for Women in Media hosted their annual breakfast. This year's event brought together Catherine Badalamente of Graham Media Group, Chesley Maddox-Dorsey of American Urban Radio Networks, and Laurie Knapp of MusicMaster to discuss industry turbulence. Learn more. |
| --- | --- |
| | A record number of women participated in this year's PJL Charity Golf Tournament, with representation from VCreative, WideOrbit, Triton Digital, the NAB, and others. We hope to encourage more women to participate in our future golf outings. Our next golf event is September 11, 2023. Learn more. |
| --- | --- |
April is Stu Olds Month!
This month's grant funds are drawn from the Stu Olds Memorial Fund, in honor of Stu Olds, a true champion and leader of our Industry. Stu had an extraordinary 33-year career, guiding the nation's largest media representation firm, Katz Media Group, and shaping the current radio environment. He was an active longtime member of the Broadcasters Foundation of America.
Stu tragically passed away in December 2010 after battling Myelodysplastic syndrome, a type of leukemia. In the spirit of Stu's generosity, and in honor of his April 1st birthday, we hope this month's assistance helps improve the quality of life of our broadcasting colleagues while keeping his memory alive.
A special thank you to Katz Media Group employees for their longtime, generous support of the Stu Olds Memorial Fund.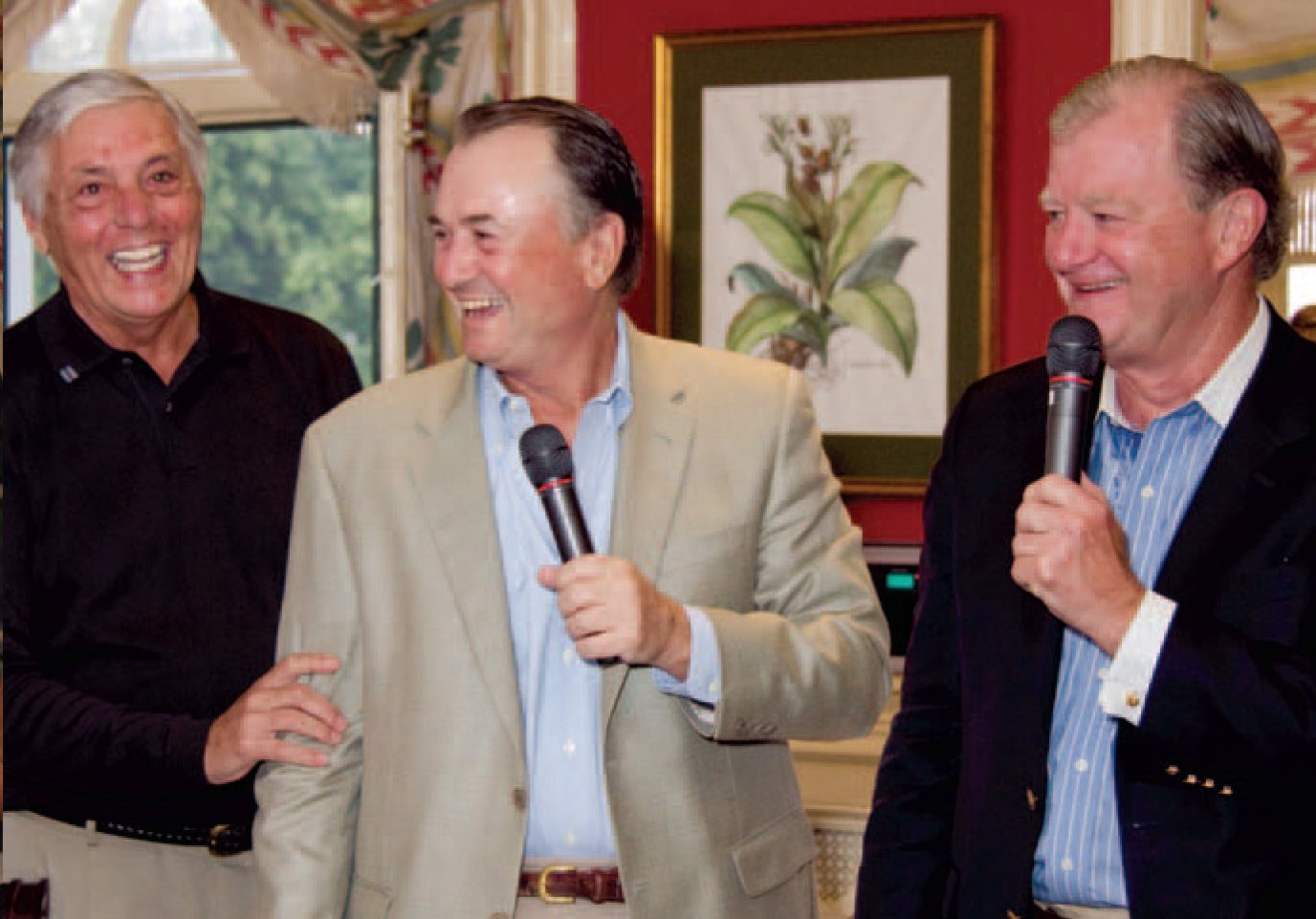 L-R: Philip Lombardo, Stu Olds, Jim Thompson
April Board Member Spotlight

Jordan Wertlieb

COO, Hearst Corporation

"People tend to undervalue the vast scope of the broadcast industry, involving a diverse field of employment opportunities, ranging from entry-level positions to upper management roles. The safety net we offer is paramount in ensuring the industry's continued success and stability."
Share your stories with us! If you have a narrative to share about your station, employees, or community, please feel free to send it to us at news@thebfoa.org.